Fanatics debuts a live commerce application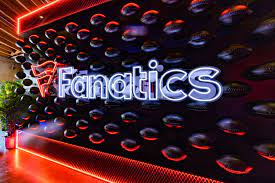 Posted On
Digital sports and apparel platform Fanatics is now in the live-streaming business with the launch of Fanatics Live.
A place where fans can purchase sports collectibles and merchandise while watching exclusive content. The app is available in North America through the App Store with the web.
Android versions will be available later this year, according to the company.
Users can discover new content and get curated content based on their interests.
Vendors run their broadcasts through "LiveOS," which provides stream management, logistics and operations.
Breaks
Fanatics Live will initially feature trading card "breaks" along with limited edition merchandise and collectibles.
Live broadcasts will include high-profile athletes and entertainers.
The app is launching with a variety of partners from individual creators to brands to sports leagues, including Major League Baseball.
The app first debuted at All-Star Weekend in Seattle earlier this month. .
According to Fanatics, there are also future opportunities for content creation and commerce with Fanatics Authentic.
Divisions
The company's autograph and memorabilia division, Topps, Lids and other existing partnerships.
Nick Bell joined Fanatics in February to lead the new business after serving in executive roles at Snap and Google.
While the concept of live shopping isn't as popular in the US as it is in other places like China, supporting your favorite sports team is definitely an American pastime.
The U.S. sports trading card market is expected to grow to $62 billion by 2027.
The U.S. sports and outdoor e-commerce market is expected to reach nearly $23 billion this year.
"With Fanatics Live, we see a huge opportunity to connect content, community and commerce, and we're incredibly excited to officially launch our product," Bell said in a written statement.
"By bringing together like-minded fans and collectors on our platform, in conjunction with an extensive network of partners across sports, entertainment and culture.
Fanatics Live aims to build a trusted environment for fans with highly entertaining and quality programming where trading is the ultimate.
As we evolve our platform for live trading, Fanatics takes special care in creating market safeguards.
Establishing trust remains a primary concern for the company as they want fans to enjoy safe shopping through the app.
"Building a safe and trusted environment has been at the center of every product and strategy decision since the inception of Fanatics Live," he said.
"All sellers on the platform are vetted and complete a formal registration with our team.
We selected partners based on content quality, trust, security and customer performance.
In addition, we have established industry-leading compliance.
This includes requiring that a minimum of three camera angles be provided for all live streams to ensure maximum transparency for buyers.
Sources: Techcrunch | Forbes