More than 1 billion people members ofApple's services.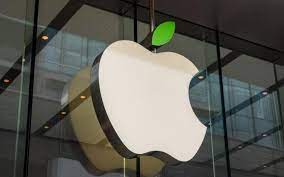 Posted On
Apple now has more than 1 billion paying subscribers, the company said during its third-quarter earnings conference call.
The company's portfolio of services includes iCloud, Music, Fitness+, Pay, Apple Card and Apple TV+ and has added 150 million subscribers in the past 12 months, the company said.
The tech giant posted services revenue of $21.2 billion, up 8% from a year earlier.
The business accounted for more than 25% of the company's total sales in the quarter.
Football star Lionel Messi received special recognition from CEO Tim Cook. The Argentine soccer player recently signed with Inter Miami.
His arrival in the States follows a ten-year exclusive streaming deal between Apple and Major League Soccer.
Messi is reportedly already increasing Apple's subscriber base, although it remains to be seen whether that trend will continue.
"Soccer legend Lionel Messi made his Major League Soccer debut last month and fans around the world tuned in with the MLS Season Pass," Cook said.
Earlier this week, Apple said that deposits through the Apple Card Savings account exceeded $10 billion. The company launched the service in April and offers an APY (annual percentage yield) of 4.15%. In March, the company also launched its Pay Later product after several delays.
The company's management presented a positive outlook for the services business for the current quarter.
CFO Luca Maestri said that Apple will be able to convert free users in the ecosystem to paid users by presenting a larger portfolio of content.
"I would say the biggest opportunity is that we know we have a lot of customers who are very familiar with our ecosystem.
They are involved in the ecosystem. But even today they only use the part of the ecosystem that is free. And so we think that by offering better content and more content over time, we'll be able to attract more of them as paying customers," he said in an earnings call.
Apple's services sector accounted for $21.2 billion in net sales during the tech giant's quarter ended July 1.
That's more than a quarter of Apple's total third-quarter revenue of $81.7 billion. In terms of net sales, the combined services sector accounted for slightly more in the third quarter than Apple earned in sales of Macs, iPads and wearables such as the Apple Watch or AirPods combined.
At Apple's earnings call on Thursday, CFO Luca Maestri said the services sector saw growth across all service categories, but did not provide specific numbers.
Both he and CEO Tim Cook said that many of Apple's customers use some of the free versions of these services, and that the more and better original content it offers, the company expects to attract more paying users.
Sources: Techcrunch | Indiewire