To increase the visibility of software engineering teams, Faros AI raises $20 million.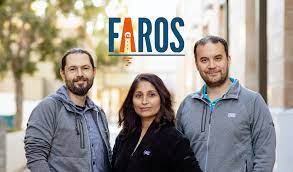 Posted On
Three years ago, Vitaly Gordon, one of the founding members of Einstein's Salesforce research division, launched Faros AI.
A platform for software engineers designed to collect key operational data in one place.
Along with Shubha Nabar and Matthew Tovbin, two former Salesforce employees and co-founders of Einstein.
Gordon sought to help developers better navigate common workflow challenges by shining a light on major bottlenecks.
"Our backgrounds were in building machine learning products and engineering teams.
Blackbox
We were motivated by our frustration with the black box that was engineering operations," Gordon told TechCrunch via email.
"We found that while we were helping Salesforce customers use AI to improve business outcomes.We were sorely lacking in visibility and insight into our own engineering processes.
It wasn't just us. Most large software engineering organizations today are mostly flying blind."
Word spread and investors flocked. Faros today announced that it has raised $20 million in a Series.
A funding round led by Lobby Capital, with participation from SignalFire, Salesforce Ventures and Operator Collective.
Gordon says the round, which brings Faros' total funding to $36 million, will be focused on strengthening Faros' go-to-market strategy, R&D and customer success initiatives.
According to Gordon, Faros "didn't touch" most of the cash from the previous fundraiser.
The company hit milestones earlier than expected, tripling its customer base and quadrupling revenue over the past 12 months.
"Given the unprecedented opportunity to leverage top talent and expand our market footprint while everyone else is cutting costs and downsizing.
We decided to move forward and raise additional capital," Gordon said.
Faros, as it exists today, aims to provide a "single-pane" view of the software engineering team's work, goals, and velocity.
Data Sources
Customers can connect a variety of data sources to the platform.
Starting with out-of-the-box modules and benchmarks, then customize and create their own analyses.
The idea behind Faros is to enable engineers, engineering team managers, and the C-suite to measure an organization's health and technical debt.
As well as things like interdepartmental dependencies and process bottlenecks.
The platform can break down feature development time versus technology debt and measure the effectiveness of integration processes.
Gordon points out plus track seniority and tenure by team, location and other dimensions.
"Software is eating the world and engineering is becoming the highest budget item for any company," said Gordon.
"With Faros AI, companies no longer have to fly blind and teams can do more with less."
I can't speak to the effectiveness of Faros.
However, there is some evidence to suggest that today's software engineering teams really lack visibility, to the greater Gordon point.
Jellyfish
Engineering management platform Jellyfish not exactly the most unbiased resource in the field. Admittedly found in a recent survey that engineers and technical leaders underestimate the amount of time their teams end up spending on unplanned work by 81%.
According to the same survey which again needs to be taken with a grain of salt teams using engineering management platforms spend 25% more time on innovation.
Spending 18% less time on customer support issues and bugs.
Severely impacted by current market conditions.
We are seeing significant challenges from companies exploring how they can do more with less.
Shifting their engineering resources to core functions while looking to partner with vendors who can facilitate this undifferentiated work," said Gordon.
A portion of the funding from Faros' recent tranche will support the rollout of Lighthouse AI.
Faros' newly unveiled AI engine that enables users to gather insights into engineering operations from various systems – using natural language for data analysis.
Gordon sees this as a natural evolution of the Faros platform, which enables engineers to make sense of the vast amounts of data their organizations generate every day.
"The AI ​​revolution has just begun," Gordon said.
"We predict that every aspect of software engineering will be transformed by artificial intelligence in the next five years.
Operational Intelligence
Faros we are making sure that operational intelligence keeps pace and enables engineering organizations to make this transition with confidence."
Faros currently has 35 employees and is expected to double that number in the next 12 months.
Platform centers around an AI engine called Lighthouse AI, which will be generally available in the third quarter.
The company said Lighthouse AI is designed to enable a range of AI-powered features to help teams make sense of the vast amounts of data generated by engineering organizations.
Engineers will be able to speak to the platform in natural language and perform exploratory data analysis, generating insights to support software development processes.
Company said Lighthouse AI can provide insight into all aspects of software engineering, including developer velocity, quality, cost, team health and organizational goals.
By making this data accessible and actionable, engineering teams can maximize the efficiency of their company's software development operations.
Sources: Techcrunch | siliconangle